Marketing Content Hosting – Presell Pages
What is a Pre Sell Page?
A Presell Page is a page of Hosted Marketing Content on another website. This page is a relevant, well written article (approx. 400-600 words of relevant text) and links to various parts of your website to drive real human visitors as well as search engine traffic to you. Thanks to the quality content linking to your site, visitors are already in a pre-sold mood, hence the name - Presell Pages … It's good content with links to you!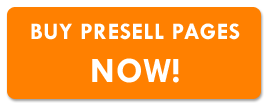 You can search for Presell Pages online now – and after signing up you can even see all the available technical details of the sites available for hosting your marketing content.
Please read about the requirements for offering Presell Pages or just ask for an offer!
You can learn more about the Presell Page concept and check out the FAQ hosted marketing content on Presell Pages or even post your question on hosting marketing content online or in private
Please check out the customer testimonials on Presell Pages growing daily and read how happy clients became when they found out about the true power of getting linked from marketing pages hosted on old and authoritive sites. The most authoritive sites are in our .edu site inventory , and then we got those british .ac.uk sites for a placement. Yes, over the last years we became famous for our .edu links
---
Introduction to Presell Page Man
You want to increase your site's traffic?
Get some Presell Pages! Pre-sell pages are marketing pages hosted on old, established web sites. This concept is especially important for Google who de-values links if they don't come from the page content or from new sites.
You don't have to perform the tedious process of finding good and established sites that will host your marketing content. Presellpage Man is the marketing page hosting specialist and helps YOU with an established inventory of over 400 sites!
Note that on the SEO market Presell Pages are also commonly referred to as hosted marketing content on established authority sites, hosted content, billboard ads, content hosted pages, advertorial placements, hosted marketing pages, presale pages, content advertising, in-content text links, in context links, article placements or just recently SEO landing pages …
or simply the perfect link
It's just all the same! Good content with links to you!
Increase traffic while staying below the radar!
Placing Presell Pages means hosting an informational and well written article about your business, your industry, your features and benefits on an authority website.
That article is good for the user – not a simple sales page.
It will help the user learn about you – and help you to rank better!
Learn more about Presell Pages and why you might need a pre sell page to host your marketing content.
or signup here to check out the online Presell Page database
Choose from the biggest inventory of high quality authority sites
Just signup here to check out the online Presell Page database
And while Google keeps telling us "DON'T BUY LINKS" hosting your marketing content on a Presell Page is the solution for staying below ( Google's ) radar!
You too can host relevant marketing content with the Presell Page man!
Compared to trivial text links Presell Pages are harder to get and require more effort than just putting together some keywords and an URL.
You will receive my help and benefit from the experience of me and my team – helping you to place Presell Pages successfully.
Please don't hesitate to ask any question that might arise – that's why the Presell Page Man is here.
Did you know about hosted content?
Do you know about the benefits of getting links from a site that's 10 years old and has dozens or even hundreds of authority sites linking to it – i.e. 400 .edu backlinks?
Do you want to get such links from a high trusted sites? Unfiltered links?
a lot of SEOs already know that this is a sure way to get you out of the sandbox on Google within a few days, not months! read on…
Please notice that hosted marketing content on Presell Pages is not a new silver bullet or "secret dirty black hat trick".
Presell Pages are real informational content, surrounding links to you …. – you (or we) are writing a Presellpage about YOU, your business, your service drives more qualified high quality traffic to your site!
Just signup here to check out the online Presell Page database yourself today.
Please contact me with any questions or for detail research.